Famous for its rich spices, Indonesia is a country that has a variety of cuisines. The flavor varies, depending on each region. Not only ordinary food, there are also some quirky and extreme foods. However, many people are still interested.
Do you like challenges? Try challenging yourself to try out some of these extreme culinary delights.
1. Earthworm Juice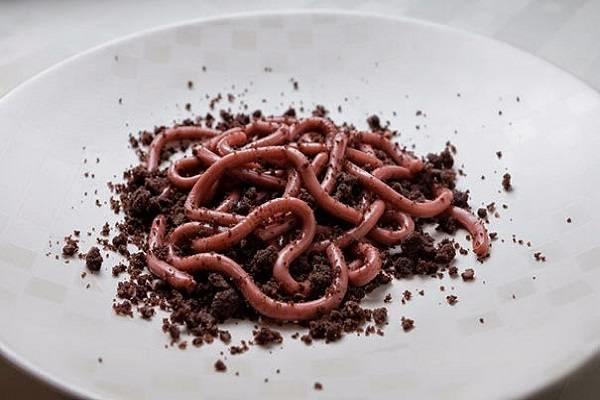 Earthworms are believed to cure typhus. However, earthworms are also useful as appetite enhancing drugs. Want to try it?
2. Sago caterpillars
This food is known as a typical Kamoro tribe food. Sago caterpillars are believed to contain high vitamins and also function as strong drugs. Do you dare to eat it?
3. Baked Mice
Imagining just baked mice must have been horrified and amused, even though they didn't taste. However, in the Minahasa, baked mouse culinary is very popular. Take it easy! These mice are not captured from dirty places. These mice were caught in clean forests and far from trash.
4. Bat Meat
Animals that sleep during the day are also one of the extreme culinary in Indonesia. If you want to taste it, you can visit Tomohon Market, located in Manado, North Sulawesi.
5. Lizard Satay
This reptile is believed to cure itching of the skin. In order not to be too scary when consumed, monitor lizard meat is processed into satay with delicious peanut sauce. Dare to try?
6. Caterpillar fur
Hearing his name often makes goose bumps and itching. But, who would have thought, caterpillar feathers have become one of the extreme culinary and favorite places in several regions. You can find this menu in Purworejo, Central Java.
---