I know everyone has been anxiously awaiting this announcement, so here it is.
A while back, we had the idea of giving girls and guys a chance to throw down in the ultimate gender face-off, with four teams producing myTakes on various topics. Each team consisted of an Editor (the captain) and four regular users and the goal was simple: Try to write the most successful myTakes; get them Promoted and Featured, encourage community interaction, respond to other Takes with unique viewpoints and perspectives, etc. And while each team ultimately wrote Takes for four general categories (Dating/Relationships/Sex, Society and Culture, Arts and Entertainment, and Health and Fitness), each team had a different topic each week. So, nice variety ensued. :)
With two teams each for guys and girls and with one Editor each, the playing field was level. And in the judging of this, we didn't even acknowledge gender: We only viewed the quality and popularity and of the myTakes in question, so whichever team produced the most top-quality pieces invariably won. No whining, m'kay?
The team captains for guys were @ManOnFire and @QuestionMan and for the girls, it was @RJGraveyTrain and @zombiebabe, and you can click the link above to see the users who signed up to be on each team. Now, without further ado, the winning team is.........
Team RJGraveyTrain!
Yep, the combined forces of RJ, EmpatheticLady, FinnishBeautyGirl, jesshkah and redeyemindtricks ultimately delivered the goods. Not only were the Takes of a very good quality but they were also consistent, and we saw a number of great articles for each assigned topic. Here's one myTake from each member that we especially liked and which deserve your applause:
Unfit to Get Fit - Dieting and Fitness Malpractices That Put You At Risk -- @RJGraveyTrain
How To Get Your Woman Off Without Touching Her -- @EmpatheticLady
Rape Culture in America -- @jesshkah
In Praise of Mindless Entertainment -- @redeyemindtricks
14 of My Favorite Yoga Poses -- @FinnishBeautyGirl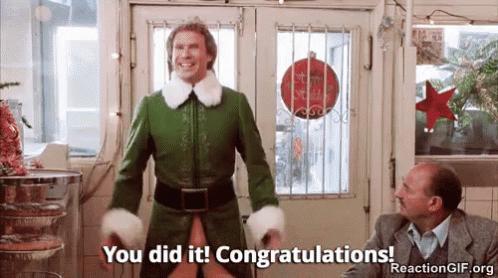 Now, I'd like to make an honorable mention for ManOnFire's team because frankly, one user sort of carried that team and almost won the competition for his team- @Spiorad_Aische This guy put a huge amount of effort into numerous myTakes and it's definitely worth noting. :)
In the end, though, TeamRJ prevailed and because of that, each member will receive a $20 Amazon gift card. As we stated in the original contest posting, though, we wanted all participants to receive something for their efforts, so everyone else involved, team captains and team members alike, will get an additional 250 Xper added to their account.
For the record, we would definitely like to do this again but the next contest won't happen immediately. Things will be on hold a bit as we focus on the app, but this also means you should be on the lookout for a contest that centers on questions and polls. I know lots of you have wanted to see this, so we'll try to make it happen. :)