Whenever people discuss fighting between two different people, there's always the one topic that causes so much debate and that is how much do body proportions(height, weight, build) and other factors determine the outcome of a fight. Well, I hope to settle this debate here.
Height vs Mass: There's one thing that many people seem to confuse when talking about fighting, that is the difference between Height(body length) and body mass(weight). Most people seem to think that height and mass are the same thing but in reality they are two completely different traits. Height is simply how tall you are, while body mass is how much weight(fat, muscle or both) you have on you. They are not synonymous with each other, you can be tall and not have much body mass, you can be short and have a lot of body mass, you can be tall and have a lot of body mass or short and not have a lot of body mass. Height is a fixed trait, you can't adjust it but body mass can be adjusted through diet and training regardless of your stature.
Height: When it comes to fighting, height alone isn't that much of an important factor. Despite Egotistical heightists constantly claiming that tall stature is a major advantage, it has no basis in fact. There's several street fighting videos where a smaller person knocks out a much taller person. In one vital YouTube video a short guy knocks out a much taller guy with one well placed right hook. In another video on Twitter, a short woman beats up three taller women at once. Plus, one of the greatest female Judokas Ryoko Tani is only 4'11" who defeated many taller women throughout her career. This just shows how insignificant height alone is when it comes to full contact. The only major advantage that tall stature offers is "reach" but even then, height and reach aren't always synonymous with each other. There's been a few fights where the taller fighter had lower reach than his or her shorter opponent and fights where both the shorter fighter and taller fighter had the same reach. Reach is only relevant where striking is involved, in grappling based competitions reach isn't much of a factor. While I've discussed Pros and cons of being short and tall before, here are the advantages of a person's height(whether short or tall) that are relevant to a fight.
Advantages of being the shorter fighter:
1.) Better maneuverability: The Shorter fighter will almost always have better maneuverability unless he or she has some injury. A shorter fighter will always find it easier to outmaneuver his or her larger opponent due to having more space to move around and being less cumbersome. Think of a small car vs a big rig, which is easier to maneuver? The obvious answer is the small car, same concept applies to a shorter person in a fight.
2.) Better dexterity: As a result of shorter fighters usually having smaller hands, shorter fighters will almost always have superior dexterity. Smaller hands allow better precision when it comes to grappling and striking. Think of how easy it is to utilize a smartphone with smaller hands, smaller digits allow better precision when using the keypad. Or how smaller hands make it easier to use needles and threads when it comes to sewing, knitting and weaving. Same concepts can be applied to fighting, specifically in grappling.
3.)Faster reflexes: The neural processing distance is shorter in shorter people allowing them to have faster reflexes.
4.) Lower center of gravity: Shorter people have lower center of gravity allowing them to perform takedowns much easier and also defend against takedowns as well.
5.) Less prone to leg injury: Shorter legs are less prone to leg injuries due to the leverage working in favor of the shorter legs. What's more likely to break, a short pencil or a regular sized pencil. Same concept
6.) Better leverage when it comes to submissions: Same as above, shorter fighters will find it easier to lock on submissions on taller fighters due to better leverage. What is easier to break, a 1 inch pencil or a regular sized pencil? Same concept
7.) Surprise element: Everyone likes to underestimate the shorter fighter until the shorter fighter surprises and proves his or her doubters wrong.
Advantages of being the taller fighter:
1.) Reach advantage: The only significant advantage that comes with tall stature is the reach advantage and being the taller fighter isn't always a guarantee that you'll have a reach advantage. And reach advantages can be neutralized if the fight goes to the ground. With that being said, the rest of the advantages of tall stature are no where near as significant as reach.
2.) Confidence: Taller fighters may often feel a sense of confidence and are also less likely to be intimidated by their shorter opponents.
3.) Less likely to get hit in the face: As a result of taller fighter's faces usually being out of reach from shorter fighters, the shorter fighter will have to work a bit harder to land a hit to the taller fighter's face. This advantage is null if the fight goes to the ground or if the shorter fighter had sufficient reach.
4.) Intimidation factor: On certain occasions a taller fighter can use their height to intimidate his or her smaller opponent. This advantage is null if the shorter fighter has no fear.
Body Mass: When people talk about size, they are talking about body mass not height. Body mass is a much more important factor when it comes to fighting. There are so many more advantages that come with large body mass than with tall stature. Of course, body mass in muscle is more beneficial than body mass in fat. Nonetheless having more body mass won't always guarantee victory because while there are advantages that come with large body mass, there's also advantages that come with lean builds. Here is a video of the 5'2" 134lb Megumi Yabushita defeating the 6'3" 330lb Svetlana Guandarenko.
advantages of having lean body builds:
1.) Faster: Leaner fighters are almost always the faster fighter due to not being encumbered by excess body mass.
2.) Better endurance: Leaner fighters will almost always have better endurance.
3.) More flexible: Less body mass allows a person to be more flexible. This can be beneficial when locking on submissions.
4.) Better maneuverability/Less cumbersome: Lean builds allow people to have more maneuverability.
Advantages of having more body mass:
1.) Extra protection: Having more body mass means that you'll have extra resistance to strikes. You're not in invulnerable, a well placed strike from a leaner opponent can still drop you.
2.) Resistance to being lifted up: It will be harder for the leaner opponent to lift up a heavier opponent.
3) Resistance to being pushed around: Being a heavier fighter also means that you won't be pushed or moved around easily.
4.) Deliver heavier strikes: A heavy fighter can also deliver heavier strikes by putting all their weight behind those strikes.
Misc body proportions that are factors in a fight:
1.) Fist size: Fist size determines the radius of impact that a person's punches will deliver. Small fists won't have a wide radius of impact but the impact will be packed tighter and deliver more damage within that radius. Bigger fists allow for a wider radius of impact that can knock down opponents easier.
2.) Bone density: A person's bone density determines how well a person can withstand hits and joint locks.
Physical strength: Strength is an important factor when it comes to a fight. While being the stronger fighter won't always guarantee a victory and there also being a chance you won't always be the stronger fighter, having some strength is always beneficial.
1.) Forearm, wrist and hand strength: The stronger a person's forearms, wrists and forearms are, the less chance of injury when throwing punches. Strong forearms, wrists and hands also allow stiffer punches and better grip when applying submissions.
A very important factor that determines punching power is shoulder strength, people who have strong shoulders can also help when it comes to performing throws.2.) Strong shoulders:
3.) Strong biceps: A muscle that everyone likes to workout. Strong biceps can help you lift your opponent.
4.) Strong glutes and quads: Punching Power is also generated from the glutes. In a sense, having strong glutes can factor into your punching power. While both glute and quad strength combined can also help you lift your opponent for a double leg takedown.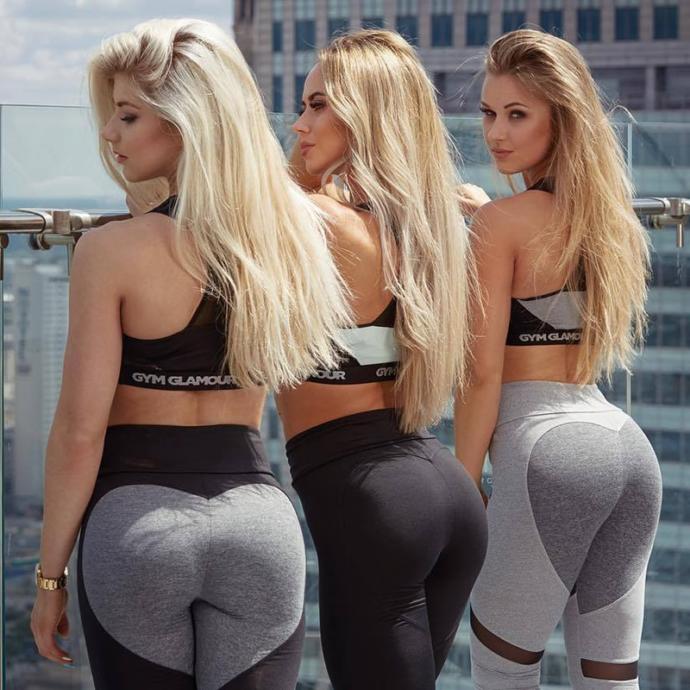 5.) Ab/core and chest strength: Ab and chest strength helps you resistance body strikes to a certain extent.
Environment: The type of environment is also a factor. Some environments favor shorter fighters while other environments favor taller fighters. Environments can mean type of place and or type of stipulations. Shorter fighters tend to do better in grappling based combat sports(Judo, BJJ) where they can use their maneuverability, dexterity and low center of gravity effectively. While taller fighters tend to do better in striking based combat sports where they can use their reach advantage effectively.
Health and age: Certain health conditions can hamper a person's fighting ability. For example, Arthritis can make person less durable. While fighters who are in their prime(25-39) will be in better condition than those who are over 40 years old.
Stamina: How much stamina is also very important, it determines how long you can last in a fight before losing your breath and thus hampering your fighting ability. Even if you have a significant size and strength advantage over your opponent, you'll still end up in a vulnerable position if your stamina runs out.
Tenacity: A fighter's will to succeed is very important in a fight. If a fighter isn't feeling up to the task, has doubts or is distracted, the fight will most likely not end well for him or her. On the contrary, if a fighter has no quit in him or her, is determined to win and is focused then the fighter will most likely succeed.
Intelligence: Fighting isn't all about brawn, there's also a lot of brainpower that needs to be used. Many fighters have won many fights because of their superior intelligence.
Skill: Skill is very important in a fight, while we don't have any tools to measure skill, we can roughly guess who is the more skilled fighter based on their experience and or belt rank. When both fighters are evenly matched in skill, the fight can go either way even if there is a significant size and strength difference based on the fact that the other factors listed above play a role that fight. Usually the more skilled fighter wins but there have been occasions where the less skilled fighter managed to defeat the more skilled fighter. One such fight was between Ray Mercer and Tim Sylvia.
And this backyard brawl between two guys who don't seem to have any martial arts training, where the smaller of the two comes out on top.
Summary: Overall there are many factors that determine the outcome of a fight. It's not as simple as narrowing it down to size and skill because that's an oversimplification. In reality there are so many other factors involved in a fight that ultimately determine the winner of a fight. Even in the animal kingdom, size alone isn't the only factor that determines which animal comes out on top in a fight, there are so many other factors involved as well. With that being said, the fighter who has the most advantages usually wins a fight.
Supplementary readings:
When David Beats Goliath: Fights Where the Smaller Person Took Down a Much Bigger Opponent
When David beats Goliath part 2: Occasions When the Smaller Person Defeats the Larger person
When David beats Goliath (Final part)
When David beat goliath (female edition)
Greatest Martial Artists In History: Part 1