Furkan Kocaman was just an ordinary student who went to Poland with Erasmus. Erasmus is an exchange programme which is between EU countries and a few non-EU states like Norway, Switzerland, Moldova and Turkey.
He was eating with his friend at Galeria Dominikanska, a shopping center in Wroclaw, Poland. He was totally oblivious of what was awaiting him.
29-year-old Muhammad E., approached 20-year-old Furkan Kocaman with a knife at a McDonald's restaurant. From the accounts of witnesses, it appears that there was an argument between them, then Muhammad E. pulled out a knife and stabbed Furkan, shouting: "Turks must be dead."
He hit the stomach, chest, abdominal cavity, shoulders, back, left arm, neck - informs prosecutor Małgorzata Klaus, spokesperson of the Wroclaw prosecutor's office.
The assailant tried to escape, but under the gallery he was overpowered by the policemen. He only managed to throw a 20-cm knife into the tunnel under Dominikański Square. The knife stuck in the body of the car passing there.
Muhammad E. confessed the murder of Furkan Kocaman.
Later on it was revealed that the murderer is a supporter of the terror organisation named the PKK (Kurdistan Worker's Party) , which many countries consider to be a terrorist organization, including NATO, EU, Japan, Syria, Iran, Turkey and Iraq, Gazeta Wyborcza Wrocław, a Polish newspaper reports.
The PKK has been doing terror attacks in Turkey in Syria, Iran, Iraq and Turkey since 1985, which has claimed more than 40,000 lives.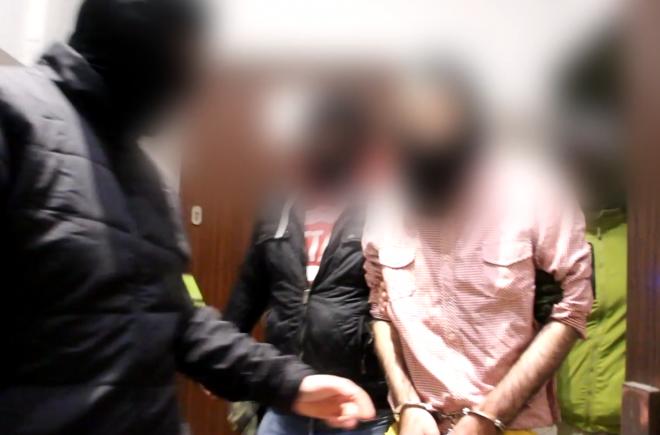 Kocaman's family also confirmed that the murderer of their son was associated with the PKK.
Turkish Embassy in Warsaw is working with Polish authorities for details.
---