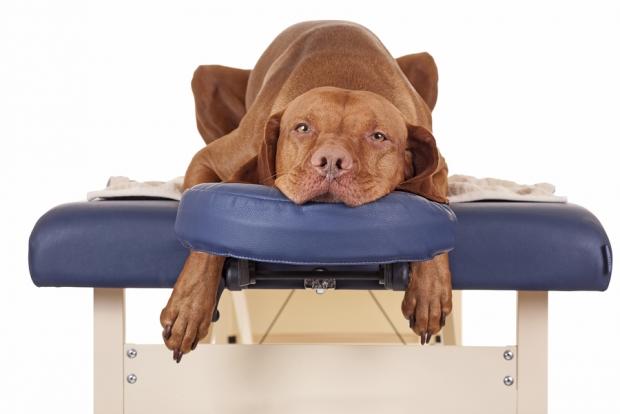 I am currently a student for Massage Therapy. I am in a year long program to meet a certain amount of hours of teaching and massage practice in order to take the state licencing test in order to become certified. When I share what my intended career path is, I get a few sneers, most people either think its a wishy washy job or that it relates to sex work. So here are few things I want to make clear about Massage Therapy
I am not a sex worker
Unfortunately massage therapy has a bad reputation for things like sensual massage and happy endings. Even until fairly recently massage therapy (which I was abbreviate just as MT from now on) was listed under the "Adult Entertainment" section of the phone book. But MT really is just THERAPY. Not only is it unethical, but illegal. Those who seek out sensual massages are uneducated about what a massage is really used for beyond relaxing. If you lay on my table and try to get a sensual massage, I will immediately stop the session, tell you to get dressed and leave. I will also call up other MTs and warn them about you.
Sex work has damaged the practice and continues to do so.
This one seems like a no brainer right? Of course being in a profession with a bad reputation is going to give you a hard time. But its so much more. Unfortunately even today many small massage businesses stand as a front for human trafficking. This causes many issues. Of course human trafficking is horrid any way you slice it. But these fronts take business away from individual practitioners. Many clients view independent licenced massage therapists (LMT) as "shady". these clients will rely on commercial MT businesses like Massage Green, La Vida and Massage Envy. Because of this the average pay for a LMT decreases. Its too difficult to gain enough clientele for reliable income so many have to join these commercial businesses that take advantage of that and give less pay.
Additionally, as a LMT, I'm not going to know everything. I will be attempting to create a network with other massage therapists. So for example, I have a lovely client who comes to me for regular massages but she becomes pregnant. I don't specialize in prenatal massage. I would then refer her to another massage therapist who does specialize in prenatal care and perhaps infant massage. In my creation of a referral network, I could very well run into one of these "LMT's" who is actually a victim of human trafficking. These front businesses obtain fraudulent licences for their "MT's". As I continue my education, it includes courses on how identify is someone is a victim of human trafficking and how to help them.
It's not an easy certification
My MT program lasts about a year before I can get certified. I'm not learning just how to rub a back either. I have to know the human anatomy intimately. I also have to take courses in Pathology and Physiology. Clients could be coming to me with very serious issues, I have to be able to identify what I can and cannot do with this client. For example, edema (basically swelling and inflammation of tissues, much like in a bloat like fashion) seems like "Oh, I should massage this, get the fluid thats trapped to move..." when really doing so could just make the condition worse. Or what f they have lymph issues? What if they have lymph issues and don't know? As a LMT you have to be able to identify conditions and know how to address them without causing harm.
On top of these more medical classes I also have to take multiple business, ethics and psychology classes.
A year of schooling before getting into your career doesn't seem like long right? Well, for starters its a intense program. Plus, my education doesn't stop there. My certification guarantees that I know Swedish and Deep Tissue, that's it. Yet there are so many special and specific massages. Reiki , Thai, Shiatsu , Side Lying, Aromatherapy, Craniosacal, Myofacial, Reflexology and the list goes on. While I can take a 4 to 16 hour course on such techniques, I am not certified in those techniques, I've simply specialized my focus. So I can legally use the techniques, but I cannot say that I am certified. However, I can become certified in any of the mentioned methods. But that's more time and money to add those to my business card. I could even pursue equine massage or canine massage!
It's not all just nice music and soothing touches
People actually see LMTs for real medical issues. For example, my mother had cancer, over time her veins hardened and made chemo so much harder. They would bring in LMTs to work with patients hands and feet to get them to relax enough so a nurse could get a needle in. Post operation, MT helped my mother heal with less scar tissue both internally and externally. And even now, my mother needs MT to relieve her pain caused by surgery over extending her arm, pinching and damaging the nerves. A person with scoliosis can see a Chiropractor all they want but their treatments are less effective if not used in junction with MT. Hence why many Chiropractors hire a LMT to work in their offices. Same can be said with Physical Therapy.
It's a profession that is hard on the body
Some of the people that need MT work the most are LMT's. Without proper body mechanics and techniques the average LMT reaches professional burnout after only about 3 to 5 years. Many LMTs end up with early and severe arthritis and carpal tunnel since the hands are used so much. A full time LMT sees about 10 to 20 patients a week for 1 to 2 hours. 40 hours of pressure on your fingers and wrists.
Clients can become emotional
No ever expects to have a panic attack during a massage. However LMTs have to be prepared if a client has an emotional release on the table. For example, a client comes to me not knowing they have repressed feelings from trauma they experienced as a child. The massage is going fine until I grasp my clients wrist to move their arm, suddenly they are over come with emotion and launch into a panic attack. They might not even know why, but their subconscious associated the touch with the physical trauma they experienced when they were young. Sometimes they could have flash backs or simply not expect their body to react in such a way.
Professional Psychologists have even suggested to those with physical trauma to seek massage therapy for therapeutic touch. They aren't accustomed to kind touch. A LMT can work with a patient and their boundaries, reintroducing a caring touch to the mind.
For some, MT is spiritual. I have experienced this in combination with meditation, using MT as a guide to keep in touch with my body. Some MT uses energy work to keep flow the bodies energy and chakras. I personally am not in tune with energy work per say, but many people find it effective.
I don't care about your acne or hair but please shower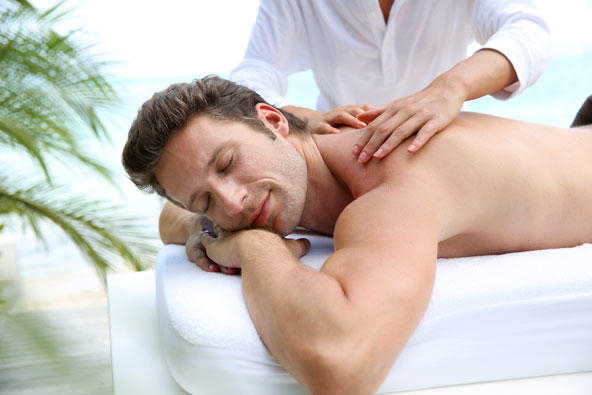 Before my course started, I dreaded having to shave my legs all through winter. But I was pleasantly surprised to find that NO ONE CARES. We all are working with the human body and therefore know what kind of conditions come with that, and one of them is body hair. Even if you are especially hairy, you can still get a massage. If oil pulls your hair too much, a LMT can use corn starch or baby powder in place of oil.
Many people don't see MT as working your muscles, but it is. Depending on how intense the massage is, you can start sweating. The last thing your MT wants is to be gagging on your stink. Also, if you shower before your appointment, your muscles will already be in their first step in relaxing so your massage will be more effective and your MT can fit more work into your session
Don't waste my time
If you show up 15 minutes late to your hour appointment, you will not be getting a hour long massage, you'll get a 45 min massage. It's not that hard of a concept but if it is too hard for you to understand, I will fire you as a client. I will not make an exception for you, it punishes my client after you.
Have any other questions about Massage Therapy? Ask away!