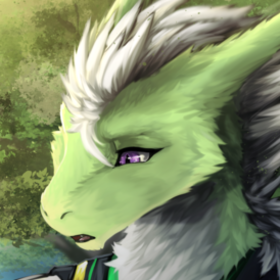 Relationship: In a relationship
Works in: Customer Service
Sometime, simplicity is the beauty of life! Take a moment to enjoy the breeze in the wind, to smell the scent of a wonderful candle, to feel the warmth of warm water flowing onto your body while showering; what do you feel?
That, is one of life's many moments that shouldn't be taken for granted.

I'm what you call, a video gamer, an anime lover, a furry lover, a fantasy lover, a dragon lover and a sucker for anything related to relationships. Do any of these interests align with mine? Hit me up! I'm open to deep, meaningful conversations! Small talks, I'm not usually up for them. I'm a veteran to relationship tips and will continue to be so as long as I exist here.
Xper Points 14,250
Moderation Success Rate
No. Superb Opinion