The weirdness of the political conversation of GaG is always centered around who is most racist "supposed liberals" or "supposed conservatives". It is never about racism itself and how it is wrong. I guess because racism is still far too useful in our society. 91 year-old Rodolfo Rodriguez was beaten on July 4th Holiday by a "Black" woman who claimed he bumped into her child. For those of you who think I am just dumping on "Black" women. . .please grow up. This could have just as easily been a "Black" man.

Police are still looking for this maniac and should be able to find her pretty quickly, she was dumb enough to be caught on camera. Eyewitnesses said she was screaming at him to "Go back to his country". Just like she owns this one. She assaulted him with a brick. This old man can barely walk and she beat him with a brick?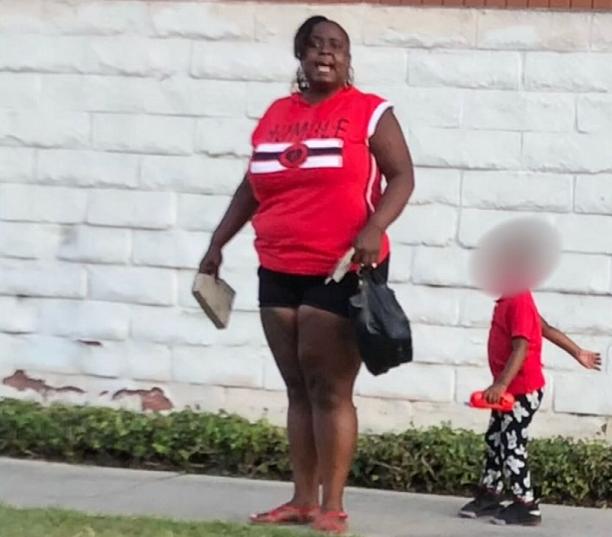 We all know how GaG works. This will be an example of "so-called liberal" racism. Or that "Black" people can be racist. It such a weird argument. Because most intelligent people can see plainly. The argument isn't about racism and stopping these acts of violence. It is simply an argument that says everyone is a racist so racism is okay. It is apart of the normal human reaction. This woman, who is probably just hours away from being apprehended did it because "everyone wants to be with their own race". And that is nothing but a big steaming pile of s----.
Racism is not okay. It is not okay when she does it. It is not okay when Trump does it. It is not okay when Santa Claus does it. No one is insulated from racist backwards fruitcake thinking. Anyone can become susceptible to the warped logic, that they are part of a group better than some other fictional race. Because human beings are lazy. Getting to know themselves and getting know other people is just too much work. That whole individual responsibility thing is only great to talk about. Engaging in it is too hard for a lot of people. Racial stereotypes are comforting because of that. You just take the stereotype slap it on some folks and away you go.
I know many "Black" people who are of the mind that while they can't be better than the average "White" person or Asian (see that internalized inferiority complex?). . .that they are somehow above Mexicans. Because racist ideology does not care about your political views. Racist ideology is about classifying folks in a way that gives you a better ranking. It also gives people guidance on where they are supposed to fit in society.
I have had this discussion with several people around the GaG, who seem to lack this basic understanding.
Racism is wrong. No matter who practices it.
But enter politics. This lady is a "supposed liberal", right? Yet, we all know that "supposed liberals" are a bunch of groups tied together because of what they are not, not because they stand for any one singular thing. I have been chased by Mexicans for being in wrong neighborhood. I can't say that happened to me with Puerto Ricans. Many Asians have a lot issues with Affirmative Action programs. A lot of "Black" people totally buy that bullcrap that Mexican immigrants are stealing their jobs or are the cause of their low wages. "Supposed liberal Whites" while showing strong support for feminist issues, don't show the same for non-"White" issues. I could go on and on about these "supposed liberal groups". Most are only "liberal" in terms of their own individual issue. And this word "liberal" is kind of strange. The "Black" groups would care less about Roe vs. Wade being overturned are they "liberal"? The homosexual organizations who could care less about AA being struck down, are they "liberal"? What I can say is this. . .the "anti-PC" crowd is magnificent at branding. Some brands stick no matter what the reality is.
But one thing is for certain, there is right and wrong. And beating up an 91 year old man, because he is Mexican is as wrong as you can be. I hope they put this freak on the news when she is caught. It should only be a matter of time. Mr. Rodriguez didn't deserve this. He didn't do anything other than be an old Mexican man. He is not to blame for anybody losing a job or for not getting paid enough. He was here visiting his family.
Sorry Blue Anons, no anonymous opinions. Get some courage.
---